RENT UPLIGHTING
Rent uplighting for $19 + free shipping
Uplights transform a room and add ambiance. Clients are always telling us that uplighting provided the most bang for their buck. Even just a few uplights can really enhance a space. Setup is quick and easy to setup - no experience required! Just set the lights on the floor and they'll illuminate the walls. Click HERE to rent uplighting.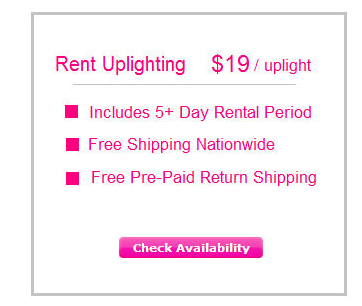 Uplighting Setup:

Plug in


Pick any color


Set on floor, up against wall.

Rental Process:

Free shipping both ways


Delivery 2 days before event


Return 2 days after event

Satisfaction Guaranteed:

Guaranteed in perfect working order


24/7 helpline


Rated #1 with 2,700 reviews!
HOW MANY UPLIGHTS TO RENT?
Place uplights 10 feet apart around the room for a nice look. Here are estimates below, or check out our uplighting calculator to for a custom quantity estimate based on your exact room size.
Up to 75 Guests: 10 Uplights
76 - 150 Guests: 16 Uplights
151 - 225 Guests: 24 Uplights
226 - 300 Guests: 32 Uplights
300+ Guests: 40+ Uplights

LEARN MORE ABOUT UPLIGHTING
Shipping & Returns:
FREE shipping both ways on all uplighting rentals within continental U.S. After your event, put everything back in the same box with pre-paid return label. Drop off at FedEx, or schedule a free FedEx pickup at your location.
Payment Options:
No security deposit! Just a flat rate of $19 per uplight + free shipping. Pay 25% to hold your reservation, and balance is charged 30 days prior to event. We're also happy to setup a custom uplighting payment plan upon request.

Cancellations:
Cancel anytime before you package ships out for a full refund to your credit card.

UP LIGHT EXAMPLE PHOTOS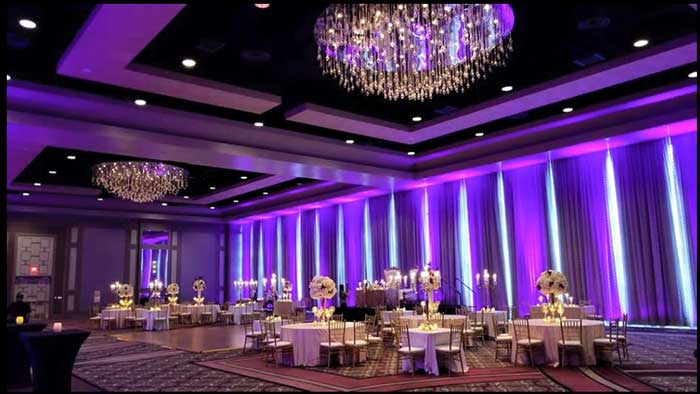 Here's an example of renting uplighting for drapery from our client in Washington, D.C.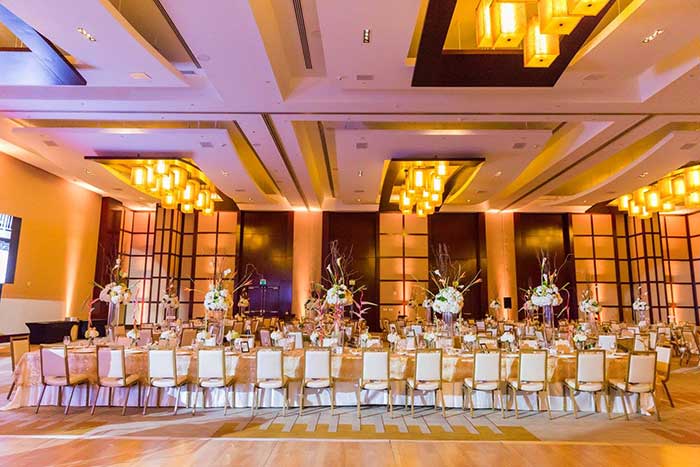 Amber uplighting creates an elegant mood in Miami. This also shows uplighting on a dark color wall.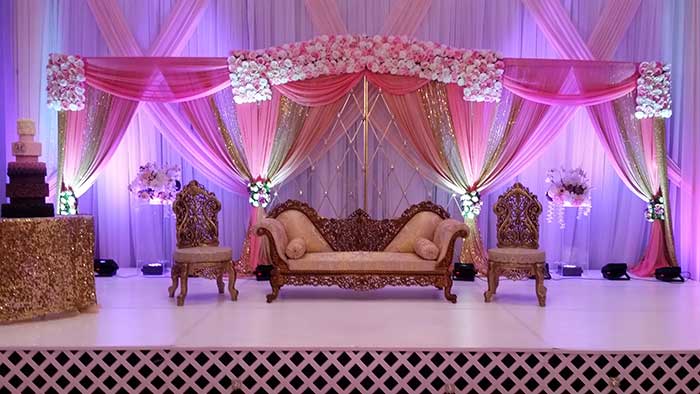 Our client in Virginia used pink and purple uplighting to enhance the stage for an Indian wedding.

This DIY couple in California used 6 red uplights to enahnce their pirate-themed wedding in a wine cellar.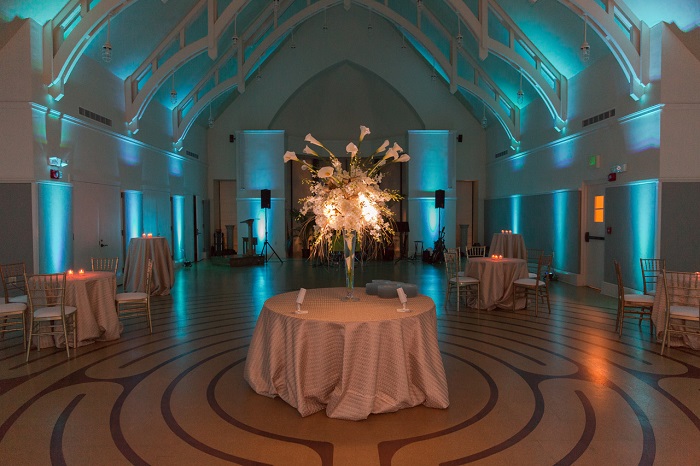 A school district in Illinois transformed the cafeteria with vibrant teal uplighting!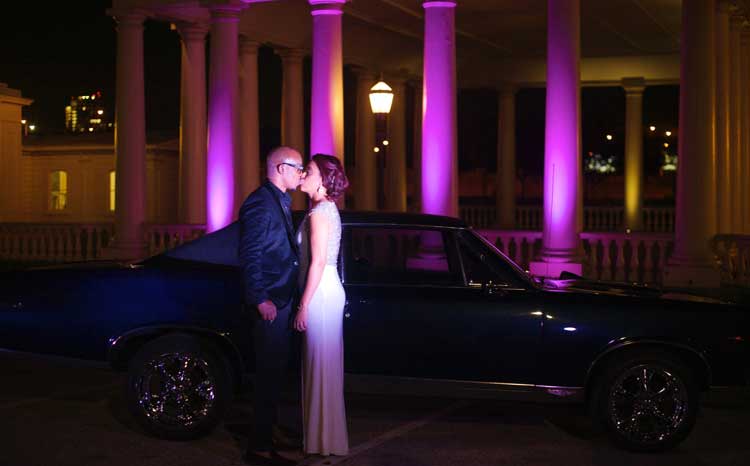 This sweet couple in North Carolina used purple uplighting on pillars to create this great backdrop.

Here's a before and after submitted by our DIY client in Dallas, Texas for a winter wonderland wedding.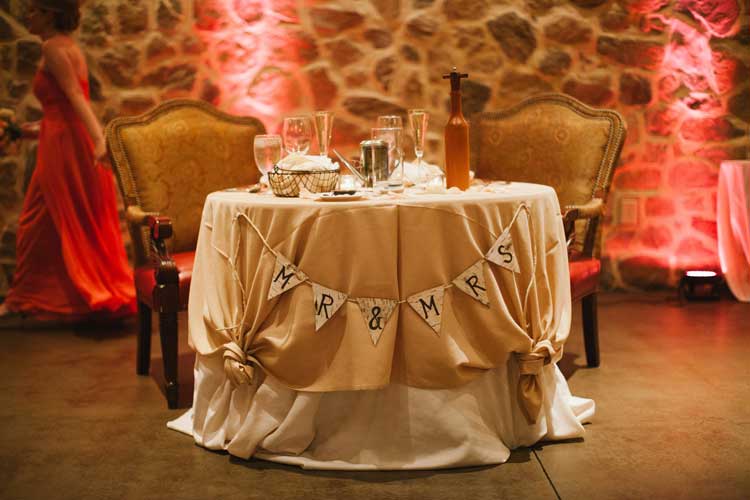 Even just 2 uplights can really enhance a space. This is a good example of how uplighting looks on stone walls.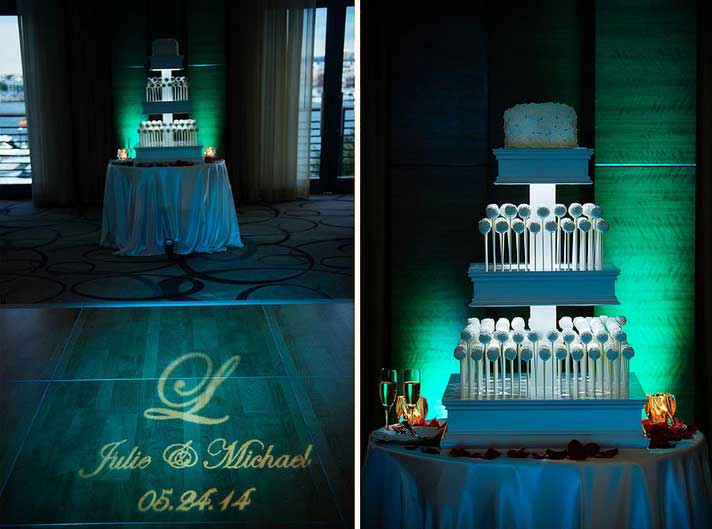 Our DIY couple in Indianapolis, Indiana used 2 teal uplights to make their cake stand out.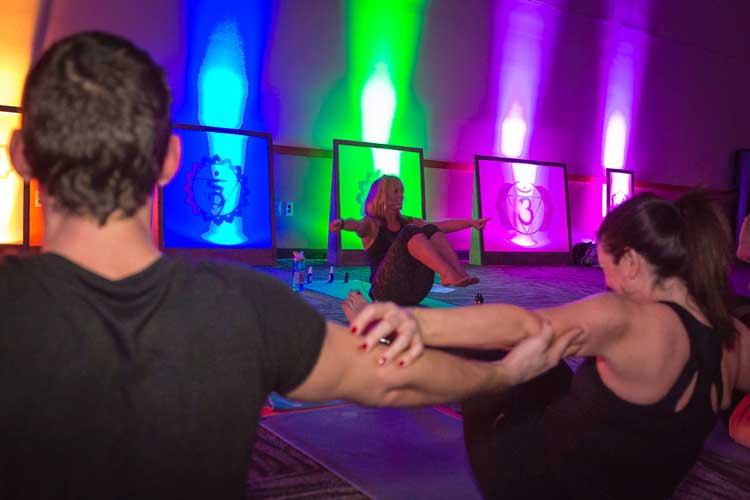 This yoga instructor in Seattle, Washington used multi-color uplighting to kick her class up a notch!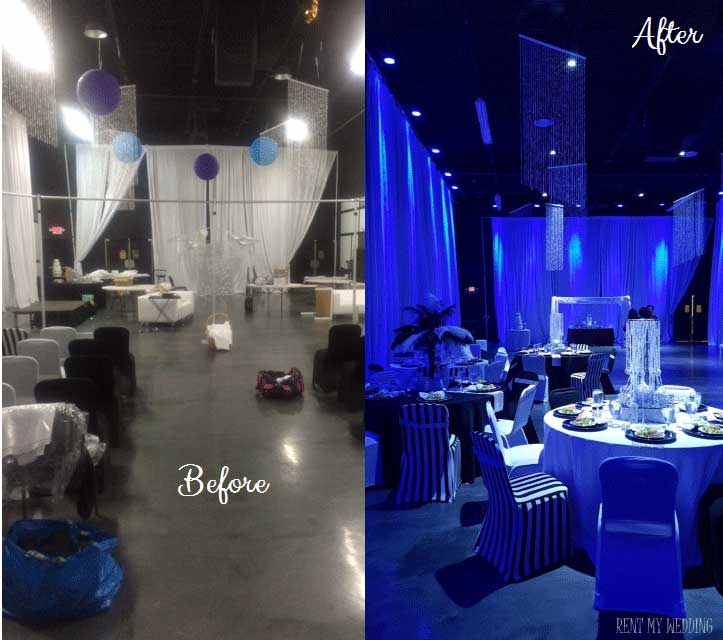 Our wedding planner client in Phoenix, Arizona went all out with transforming a warehouse! She used 12 uplights in blue to create this look. Check out the before and after!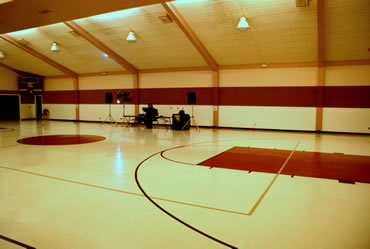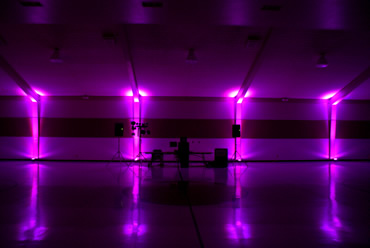 Can you believe the transformation in this high school gym? All thanks to 4 uplights on each wall!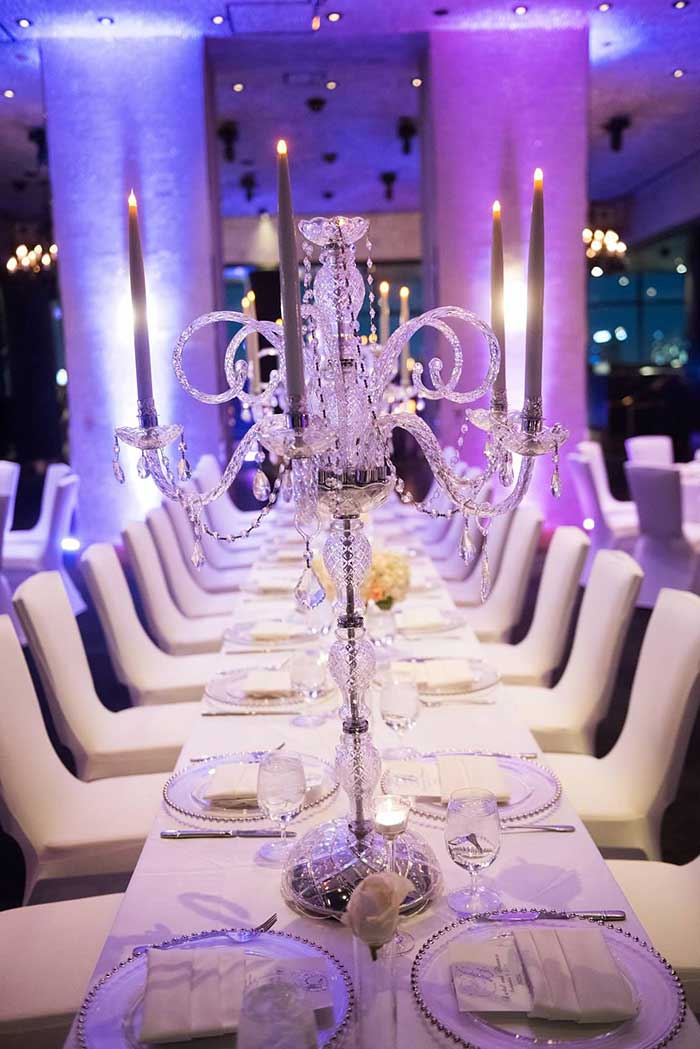 Uplighting adds instant glam to this venue in New York. Our DIY bride used 20 uplights in blue and purple.