RENT STRING LIGHTS

Rent string lights for a beautiful way to set the mood - indoors or outdoors! Hang the lights above the dance floor, outdoor space, or on the ceiling of a tent. Each string light measures 48 feet long with 24 bulbs. Multiple string lights can be connected to create a longer string up to 350 feet long. String lights are available with white or black cords. Our string lights are specially designed to be shatter proof and waterproof! Enjoy FREE shipping nationwide and 5 day rental period. Click HERE to rent string lights.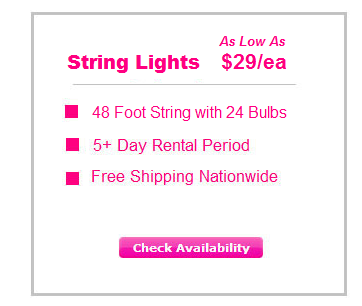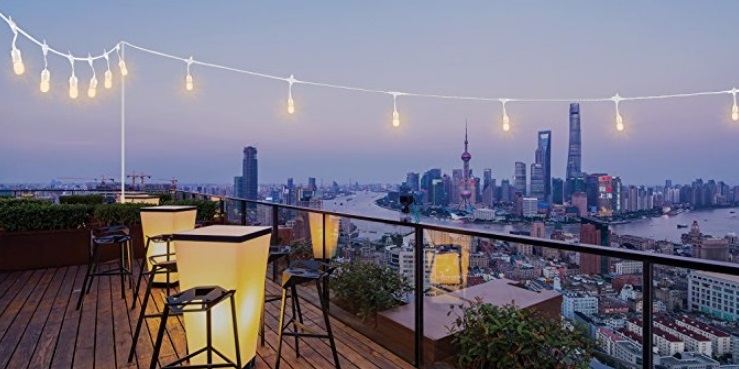 STRING LIGHT PRICING

1 String: $59/ea





2 - 4 Strings: $39/ea





5+ Strings: $29/ea

Each string light is 48 feet long and includes 24 white light bulbs. These are LED lights that use very little energy. Our professional-grade lights are shatter-proof, waterproof, and can be used outdoors. Connect up to 7 string lights together with a single outlet to create a string up to 336 feet long. Each individual bulb measures approximately 2.5" tall by 2" wide. Bulbs are pre-installed for quick setup!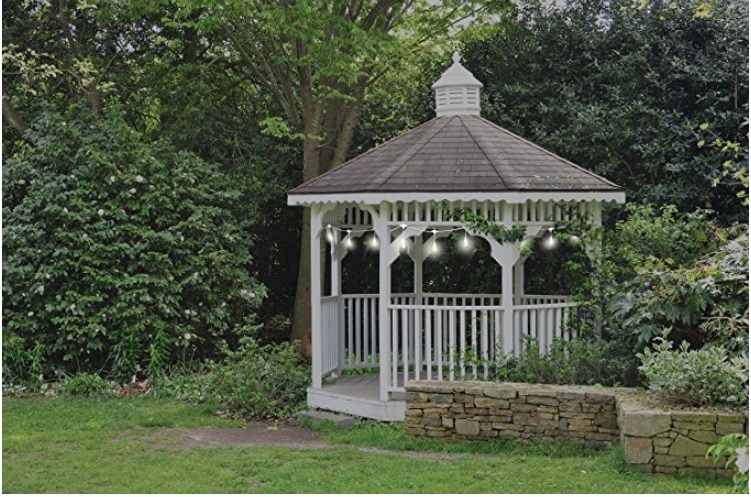 String Lights for Outdoor Gazebo Wedding Ceremony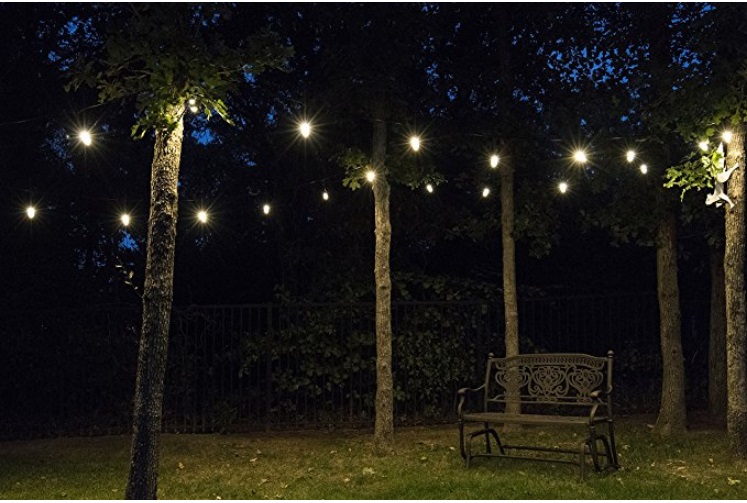 String Lights for Outdoor Event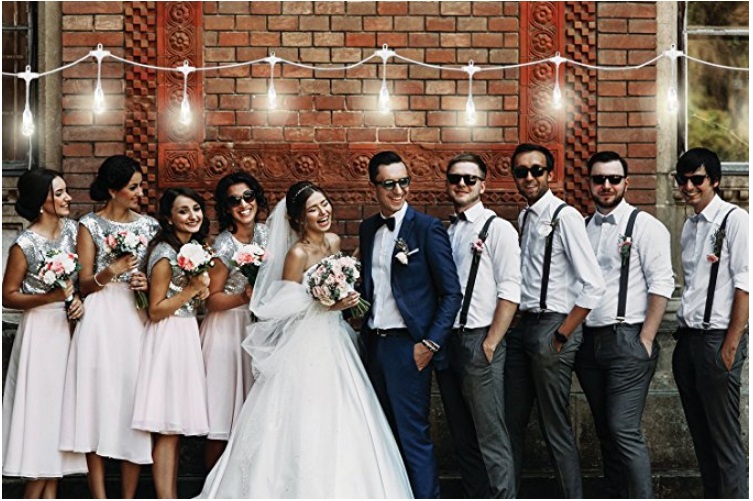 String Lights for Wedding Backdrop
String Lights on a pipe and drape backdrop