BOXWOOD BACKDROP
Beautiful boxwood backdrops delivered to your door! Get the look of boxwood for a fraction of the price using our rental kit. We use a linen fabric with realistic looking boxwood print. Setup is super easy, in 10 minutes or less!

How does this work? Order online, we deliver the backdrop to your door.
Setup? Easy! Pop up 2 tripods and add the boxwood material.
Guess what else? FREE shipping both ways nationwide!
Plus... We offer flexible payments and guarantee that every single rental is flawless!



WHAT SIZE BOXWOOD DO YOU NEED?
It's easy: Just measure the width of area that you want to cover! There are so many ways to use a boxwood backdrop. Use boxwood backdrops as a ceremony altar or photo booth backdrop. You can also put a boxwood backdrop behind the sweetheart table, cake table, guest book table, or registration table. If you want to go all out with a garden wedding theme, use the boxwood backdrop along an entire wall or around an entire room!
Want a quick estimate? Check out our boxwood backdrop cheat sheet below, or click HERE and we'll send you a custom quote for your event!
BOXWOOD BACKDROP COMMON SIZES:
Simple Backdrop:
10 Feet Wide
Entire Room (100 Guests):
160 Feet Wide

Head Table for 2-6 People:
10 Feet Wide

Head Table for 7-12 People:
20 Feet Wide
Head Table for 13-19 People:
40 Feet Wide


EXAMPLE PHOTOS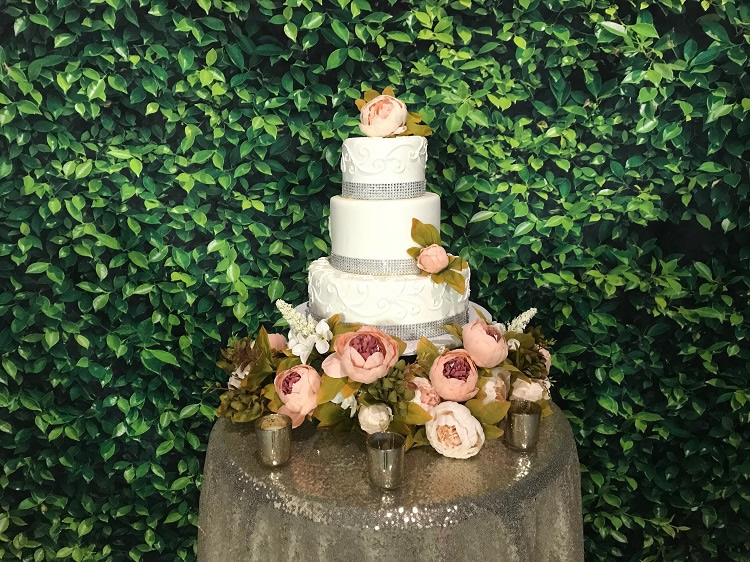 Boxwood Backdrop for Wedding Cake Table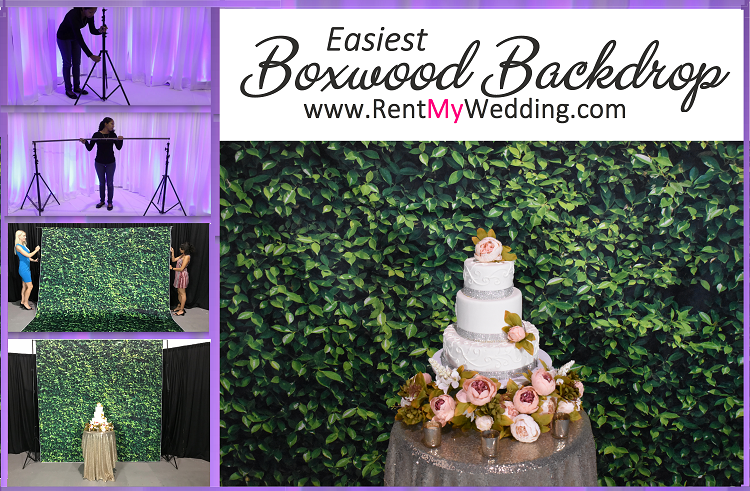 Setup is super easy for boxwood backdrops!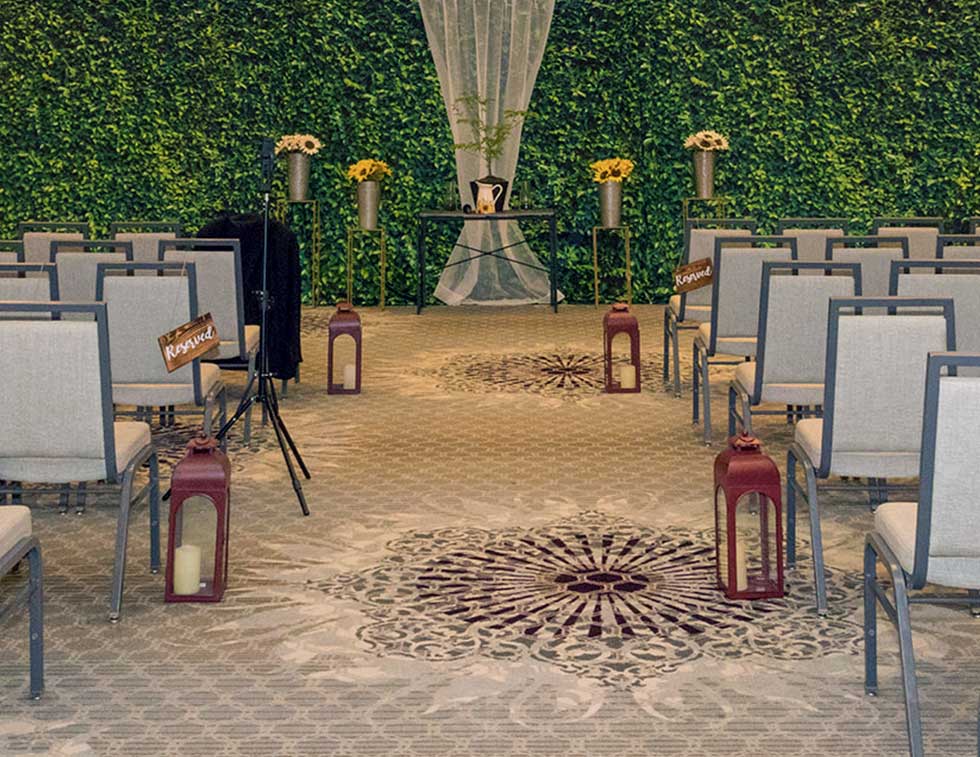 Boxwood backdrops look amazing for a wedding ceremony!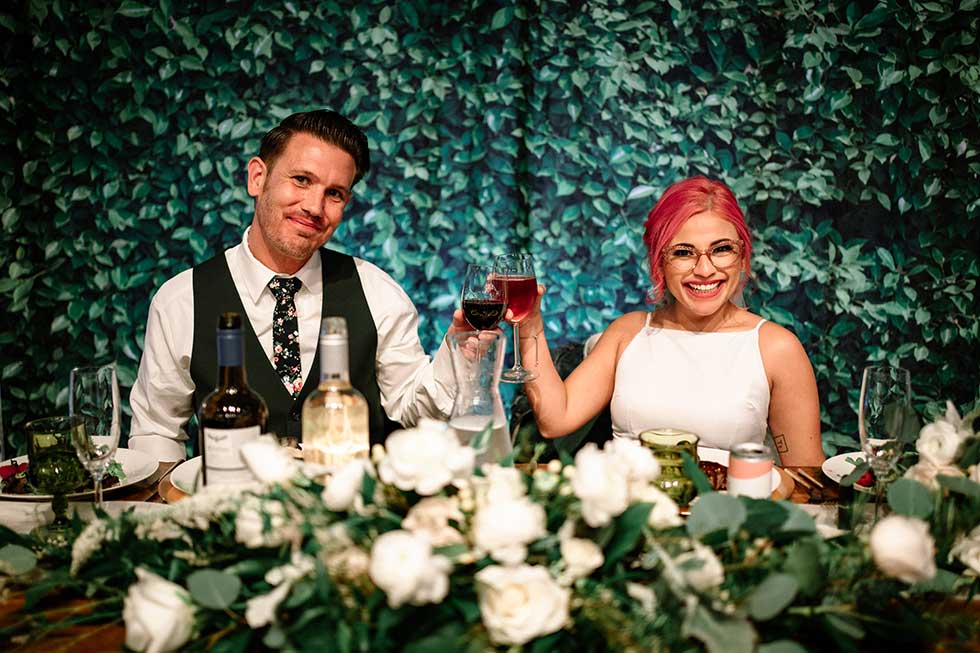 Create a beautiful look for your sweetheart table with boxwood backdrops!


REVIEWS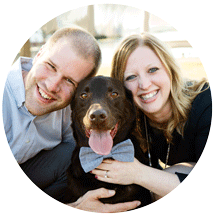 ★★★★★ 5.0 out of 5.0
Loved our boxwood backdrop! It looked beautiful, and it was so affordable.
Read 3,263 more reviews on WeddingWire


COMPLETE GUIDE TO BOXWOOD BACKDROPS
This is the complete guide to boxwood backdrops! Check out our tips and tricks about boxwood backdrops, our special method of getting the look of boxwood for less, how-to videos, and more. Read on to learn everything you need to know about renting a boxwood backdrop!

WHAT IS THE BOXWOOD BACKDROP? A boxwood backdrop is a popular decoration used for weddings and events. It is a fabric wall that creates a nice background. Boxwood backdrops are also commonly called greenery backdrops or hedge walls. It can be used to hide venue walls, create a focal point, or elevate the look of the venue.
WHAT DOES THE BOXWOOD BACKDROP LOOK LIKE?
The boxwood backdrop itself is a frame using tripods and crossbars, plus a fabric material that is printed with realistic looking boxwood graphics. From a distance, no one will know it's faux boxwood!
HOW TO SETUP A BOXWOOD BACKDROP:
It's so easy to setup a boxwood backdrop. Just 10 minutes or less!

1. Pop up 2 tripods.
2. Attach crossbar.
3. Slide boxwood fabric onto crossbar.

You're done! You can raise the tripods up to 10 feet tall. That's all it takes to setup DIY boxwood backdrop!
HOW TO RENT BOXWOOD BACKDROPS:
Wondering how to rent a boxwood backdrop? It's easy! Just place your order on our website; we deliver the boxwood backdrop kit to your door. Afterwards, send everything back in the same box. Shipping is always FREE both ways nationwide. The kit comes in 1 box that can fit on the passenger seat of any car. Click HERE to learn more about how it works to rent boxwood backdrops.
ALL ABOUT BOXWOOD BACKDROPS:
Traditional boxwood backdrops are made of a heavy plastic material. They require sturdy wooden frames to support the boxwood. The cost is very expensive for a traditional boxwood backdrop because it requires a large delivery truck and professionals for setup and tear down. If a traditional boxwood backdrop is out of your price range, rent our DIY boxwood backdrop kit instead! You can get a similar look for a fraction of the price. We make it easy and affordable by using a fabric print boxwood with a portable frame. The frame collapses down and everything fits in 1 box for easy transport.

HOW-TO VIDEOS:
Check out our videos to learn how to setup a DIY boxwood backdrop! You won't believe how easy it is!
· VIDEO:  Boxwood Backdrop Setup
BOXWOOD INSPIRATION IMAGES:
Looking for boxwood backdrop inspiration images or ideas? Check out our other resources!
· Our Gallery: Photos from Rent My Wedding clients using boxwood backdrops for their events and weddings ➜
· Magazine: Check out our wedding magazine for boxwood backdrop photos and ideas ➜
· Pinterest: Visit our Pinterest page for ideas to use boxwood backdrops at your wedding or party. ➜
· Instagram: Follow us on Instagram page to see the latest client photos with boxwood backdrops ➜

BOXWOOD BACKDROP ADVICE:
It might seem like a big job to setup your own boxwood backdrop. But guess what? It's actually so easy! We've designed this boxwood backdrop rental kit to be super easy for anyone to use - no experience needed. Our rental experts are here to help you every step of the way. Call us at 1-800-465-8020.
BUDGET TIPS FOR BOXWOOD BACKDROPS:
Are you looking to save money on your wedding? DIY boxwood backdrop rentals are a great way to cut costs! Just 1 boxwood backdrop will add a WOW factor to your reception venue.
We hope that our Complete Guide to Boxwood Backdrops was helpful! We love to provide resources to anyone looking for boxwood backdrops and other wedding rentals. If you have any questions about boxwood backdrops, call us anytime at 1-800-465-8020. When you are ready to reserve, click HERE to rent a boxwood backdrop!